Add an English twist to your big day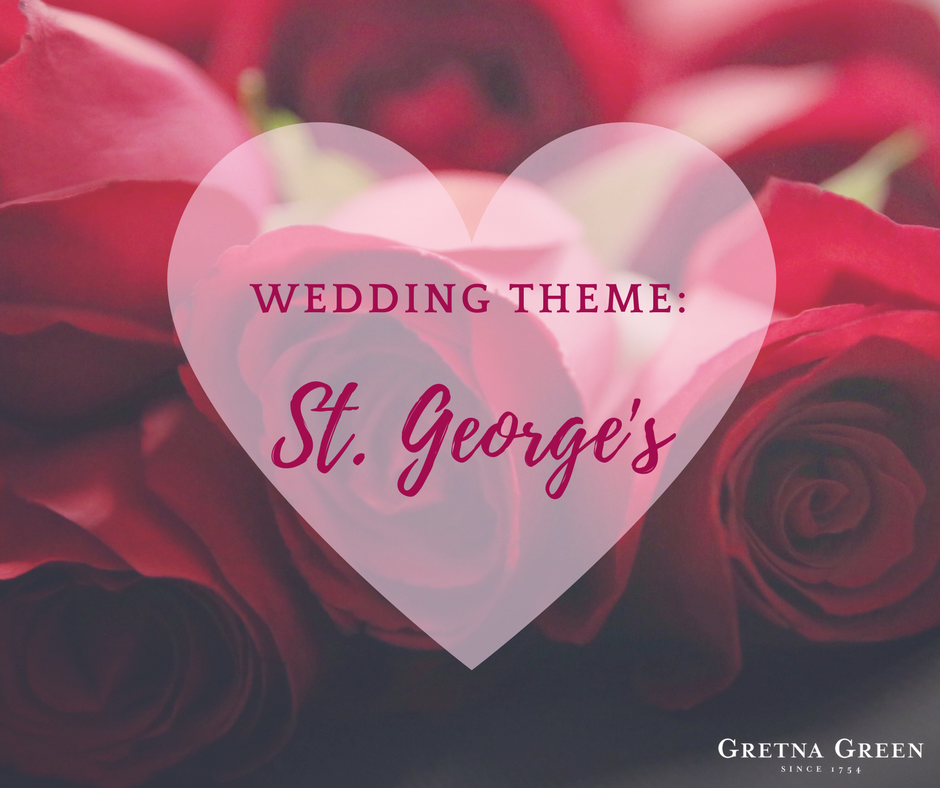 Planning on marrying in Scotland but want to add an English twist to your big day?  The team here at Gretna Green have come up with a few ideas to help you plan a St George's themed wedding.
St George's Day celebrates the life of St George (patron saint of England) who by all accounts was quite the romantic. According to legend, St George bravely fought and slayed a dragon to save a princess.
If you're a groom, don't worry, we don't suggest tackling a mythical beast to impress your bride to be. We suggest choosing a special gift and luckily, here at Gretna Green, we have loads to choose from. As well as our range of Scottish products, we stock a great range of 'made in England' gifts at our Gretna Green Visitor Centre from clothing and accessories to beautifully handcrafted jewellery. Keeping with the English twist, treat your new bride to a chic Grafea bag which are lovingly created in Manchester.
For a wedding fit for a knight and his princess, the theme has to be planned to perfection. Think about love and weddings. What colours spring to mind? For us, it has to be red and white. Red is the colour of passion and white symbolises purity and of course wonderful wedding dresses. And these colours aren't just for brides and grooms wanting to add an English twist to their wedding, but also for those who want to inject colour and make a bold statement on their big day.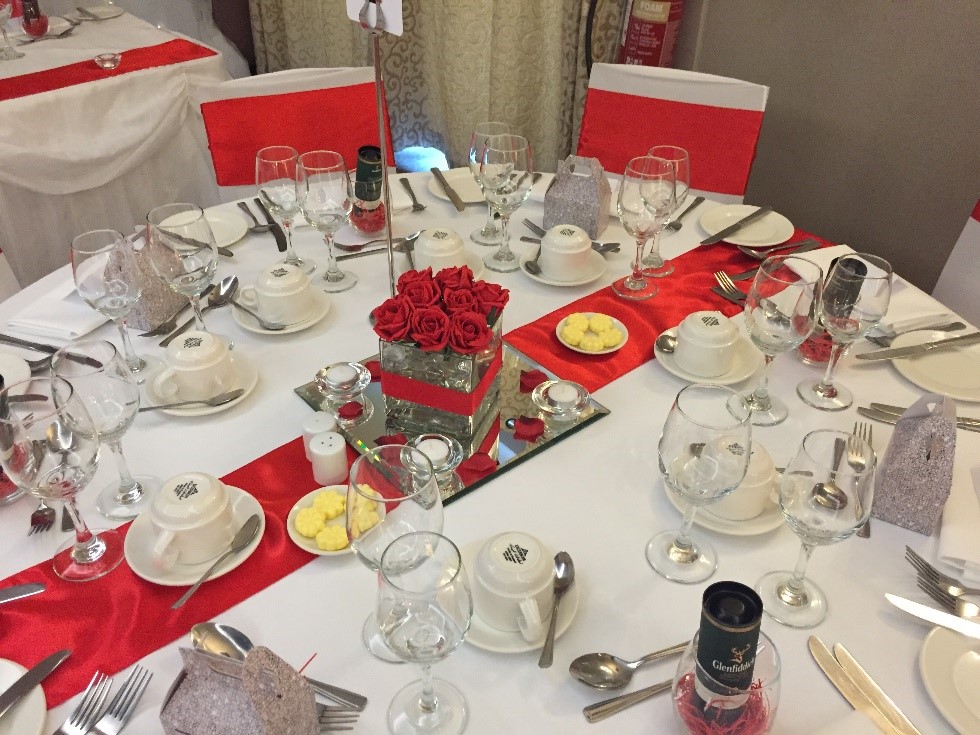 Now for the flowers, and the most popular wedding flower of all time – the rose. It's no surprise that this flower has become a firm favourite amongst brides with it being a symbol of love, as well as the national flower of England. Red roses are a classic bridal accessory and if you really want to run with the rose theme our Rose Suite at Smiths Hotel is the perfect choice, complete with a four poster bed, this luxurious room is fit for a princess.
What to drink on your St Georges' themed wedding day? It has to be Miami Vice! Don't be fooled with the tropical sounding name, this cocktail is perfect for your red and white wedding theme and is a fruity combination of Strawberry Daiquiri and Pina Colada. Call Smiths Hotel on 01461 337007 to pre-order your cocktails and toast St George's Day in style on your wedding day.
If you're heading to a wedding and want to treat the bride and groom to a special 'made in England' wedding gift we have a great range to choose from at our Gretna Green Visitor Centre. Alongside our impressive collection of Scottish gifts, we recommend our Dartington Crystal glasses. We particularly love the stunning prosecco glasses in this range, which can be engraved with a personal message for the bride and groom and are timeless keepsakes.
At Gretna Green our Wedding Team are here to help you personalise your special day, no matter what theme you chose! If you would like to discuss your wedding ideas with a friendly member of our Wedding Team, you can email weddings@gretnagreen.com or call 01461 336001.
Getting married on St George's Day? We'd love to hear how you celebrated your big day so please leave a comment below. The team at Gretna Green would like to wish our neighbours a very happy St. George's Day.